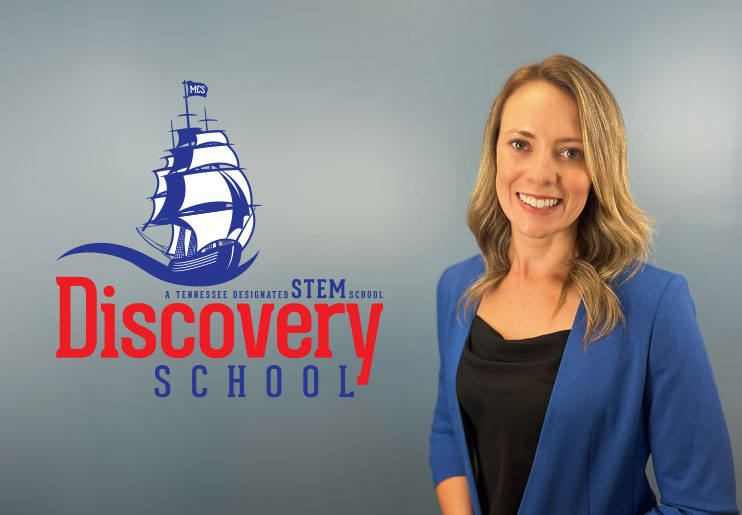 Dr. Trey Duke, Director of Murfreesboro City Schools, is proud to announce the appointment of Dr. Caitlin Bullard as Principal for Discovery School beginning in July 24.
Bullard originally joined MCS as principal of Cason Lane Academy in 2019 and led the school to receive many awards, grants and honors including the Tennessee STEM Designation. Bullard most recently served as a district administrator in Rutherford County. In addition to her classroom experience, Bullard has also served as an Instructional Coach.
"Dr. Bullard is an outstanding leader who models excellence. She is an exceptional communicator and has the qualifications and vision to lead Discovery into the future," says Dr. Trey Duke, Director of Schools.
Bullard is a native of Franklin, TN. She received her Bachelor's Degree from MTSU, her Master's Degree from Johns Hopkins University, her Ed.S. in Accountability and Instructional Leadership from Trevecca Nazarene University as well as her Doctorate in Leadership and Professional Practice.
Discovery School opened in 2005 as an academic magnet school serving the students of Murfreesboro. Discovery has earned the designation of a Tennessee STEM and has been named a Blue Ribbon School. Teachers incorporate higher order thinking skills, problem solving, research and application to continuously challenge students academically.
"I am incredibly honored to have been named the next leader of Discovery School," says Bullard. "Discovery is a place unlike any other. I have seen firsthand the relationships, community, and culture of excellence that make our school extraordinary. I look forward to embarking on this remarkable new journey."
Discovery School is located at 1165 Middle Tennessee Boulevard with approximately 400 kindergarten through sixth grade students. Murfreesboro City Schools is a district of thirteen schools committed to the academic and personal success of each child.