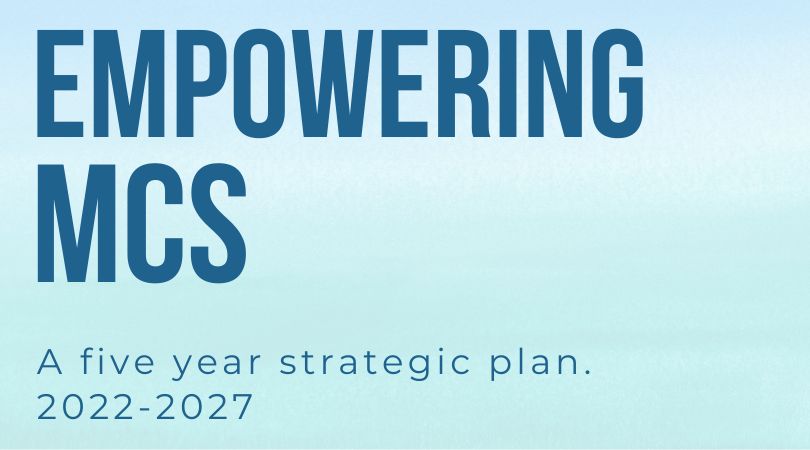 The Murfreesboro City School (MCS) five-year strategic plan known as "Empowering MCS" was endorsed by the MCS school board during the March 22, 2022 school board meeting.  This plan will guide MCS decision making into the year of 2027.
Murfreesboro City School leaders spent a year conducting research as well as receiving feedback from board members, parents, educators, community partners and administrators. Over two months was spent analyzing results to develop the plan's component parts; and several weeks were devoted to turning those into high-quality communications focused on ease of understanding by our staff and community.
Empowering MCS outlines 39 objectives based on four student centered emboldened truths and 42 strategies to achieve the objectives.
Understanding the four student centered truths enables MCS to move forward with integrity and precision.
Known – Every student will be known through whole-child programs and support.

MCS will support the whole child by ensuring access to mental health staff, engaging in partnerships with high-quality providers, providing relevant classroom extension opportunities, supporting family involvement, and focusing on positive behavior supports.

Safe – Every student will be safe through equitable access to buildings, facilities and infrastructures that meet their needs

MCS will ensure operational excellence and prioritize safety, technology, resources, allocation, and facilities to meet the needs of our growing community.

Challenged – Every student will be challenged by learning from highly effective educators and employees.

MCS will recruit, retain, and train highly-qualified and culturally competent educators and employees to ensure MCS is the place where talented individuals choose to work.

Empowered – Every student will be empowered through academic success.

MCS will ensure all students, especially those who have been historically under served, grow and achieve at high levels in all content areas.
"The five-year plan recognizes that equity is key in meeting the needs of the whole child," says Dr. Trey Duke, Director of Schools. "Our goal is to give students tools for success that will last far beyond their years at Murfreesboro City Schools and to give our employees the support to ensure that MCS is a top workplace."
Through Empowering MCS, MCS will continue to embark on a path of success through planning, implementing, and empowering our staff and students to succeed. Each student will engage in rigorous standards-based curriculum while receiving the wrap-around supports they need. The MCS workforce will be challenged, trained and culturally competent. Additionally, our community will have increased and intentional opportunities to partner with MCS for the success of students and staff.
Murfreesboro City Schools is the 22nd largest school district in Tennessee with 13 schools serving over 9,500 students.
Read the entire plan by clicking: Empowering MCS.