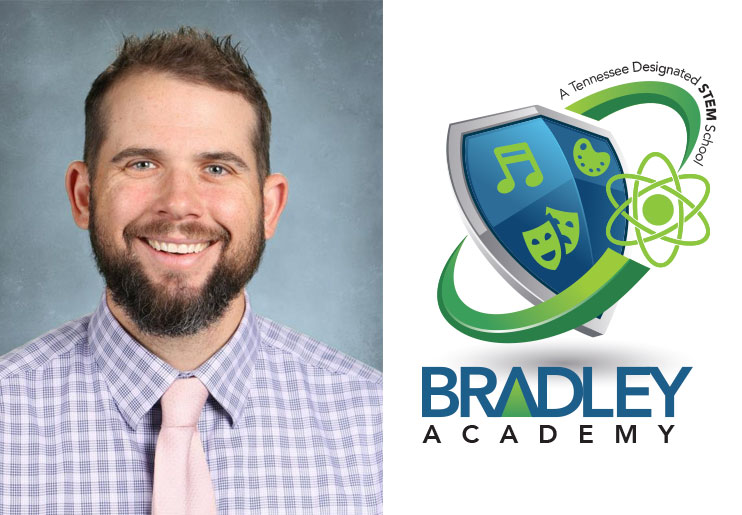 Dr. Trey Duke, Director of Murfreesboro City Schools, is proud to announce the appointment of Dr. Jeremy Lewis as principal of Bradley Academy. Lewis will replace Ken Rocha who was recently appointed as the Assistant Superintendent of Student Support Services at MCS.
Lewis, a resident of Murfreesboro, has served as the Executive Principal at Croft Design Center Middle School in Nashville for the past seven years. Additionally, he brings experience in other school leadership roles including Dean of Instruction and Assistant Principal. Moreover, Lewis has a history of developing effective community partnerships incorporated with student learning and success.
"Jeremy is a proven administrator who will help connect Bradley's STEM designation into the daily curriculum and arts integrated programs. He has the character, vision, and experience to lead Bradley into the future," says Duke.
Lewis received his Doctorate in Leadership and Professional Practice from Trevecca Nazarene University, Master of Science in Education Leadership from Christian Brothers University in Memphis, and his Bachelor's degree from Middle Tennessee State University.
"As I step away from Bradley Academy, I am excited to see the vision Jeremy will bring to Bradley," says Rocha. "I know the teachers, students, and parents will embrace him as he takes the lead."
Bradley Academy is an integrated arts school with a Tennessee STEM designation.  Teachers are incorporating problem solving, research, and application to continuously challenge students academically.
"As principal, my goal is to facilitate a positive school environment that offers students the highest, hands-on learning experience," says Lewis. "I've heard wonderful comments about the teachers and staff at Bradley.  Working together, we will keep students engaged, parents informed, and our community involved."
Located at 511 Dr. Martin Luther King Blvd., Bradley Academy serves nearly 400 students in kindergarten through 6th grade. In 2006 Bradley Academy became a Value Plus School, with an emphasis was on integrating theatre, dance, and visual arts into students' learning experiences. Additionally, Bradley Academy received the Tennessee STEM Designation in March of 2020.